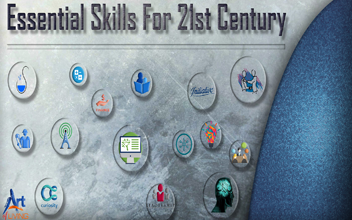 OBJECTIVES OF THE CHAPTER
To reform essential skills for 21st century survival by young people and community.

CONTENTS TO BE COVERED

The chapter will cover mostly future study and -
# Use & abuse of ICT
# Social Network Analysis
# Common Senses
# Reproductive Health
# Stress from Market Economy
# Real Relationship vs Virtual Relationship
# Becoming Global

OVERVIEW AND RATIONAL
Over the past few years, all are discussing the various skills needed for effectively operating in a world characterized by information and accelerating changes. Now, we have been assembling these ideas into a framework for 21st century young people for new thought architecture.

All of the skills we'll be covering are already in practice in our brains – it's just a matter of becoming more aware of them so we can sharpen them and can transform into action for survival.

Finally, students will learn positive use of technology considering the century need.

MODE OF CLASS CONDUCTION
Speaking and listening for interaction, group discussion.

MATERIALS
Lecture with Slide "Essential skills for 21st century survival", "ICT for development" This chapter will engage students in future study, complexity science, systems theory, cybernetics, social network analysis, common sense,exploration into individual thinking.