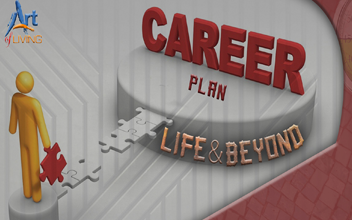 Objective
To understand career plan from wider perspective.


Content to be covered


It will cover Career Plan, understanding life and living in this beautiful world. Moreover,knowing about how people will be missing you at every step rather than treated as burden.


Overview and Rational


As career is perceived very differently by each individual selected contents and tips will lead to understanding that career planning is not just finding a job or earning handsome amount of money.


Career planning is an activity that is best done on a regular basis, especially given the data that the average worker will change careers (not jobs) multiple times over his or her lifetime. And it's never too soon or too late to start your career planning but better to start soonest once someone can realize.


Contents and practices will be focused where it seems that career planning is not a hard activity, not something to be dreaded or put off, but rather an activity that should be liberating and fulfilling, providing goals to achieve in your current career or plans for beginning a transition to a new career. Hope this chapter will be able to create confidence that career planning should be a rewarding and positive experience.


A practical session will be conducted to learn using of free web resources and developing everyone's personal website disseminating past, considering today and portraying tomorrow's need.


Having a personal website for anyone is cost-effective, more efficient, and more adaptable compared to print version. You can connect with people through your Facebook, Twitter etc.… social networking sites from your own website. It is easy to express yourself to people and share with your fans or followers in a more refined way. You can create a video of your profession and publish into your website. Now a day people used to search for services and their needs through internet only. If you have your own website it will be easy and more efficient to connect with people and express about your profession. It is easy to tell about yourself and your profession.


It needs to be eye catching and transmit your message in a few seconds. It needs to have enough content that explains your message and what you do. A professional without a web site is like a salesman without his business card.


The web site needs to be your profile and what's good about it is that there is limitless information you can add on it. Even better, you can go for a dynamic site which will automatically change your content based on changes to your articles, services, new thoughts and more.


Time has come to hold a visiting card just with a web address like www.ami.com. This chapter finally will make things happened.


Mode of class conduction:
Discussion and practice