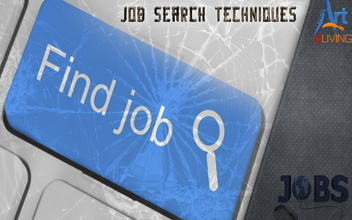 Objectives:
● To keep fit for achieving local and global success in career as an entrepreneur or a job seeker.
● To fix up the pathway of career development and planning as required.
● To prepare self with all legal and business documents for becoming an entrepreneur as per requirement.
● To utilize ICT for searching job, working environment enhancement and business promotion.


Content to be covered:
Self-evaluation for career plan, local and global Job search sites, social media and networks, personal website etc.
Overview and Rational:
It is really crucial to understand whether you are trying for becoming an entrepreneur or just looking for a job! It is a typical mindset we are bearing in Bangladesh for so called risk free career with a job. Sometimes people even are reluctant to go for challenging job!
We at DIU will be trying to change the mindset where young people will be creating job opportunity for others by establishing them as successful entrepreneurs.
The Internet has dramatically changed the way people conduct a job search. Because of effective innovations such as social networking sites and job search engines that scour the Internet, hammering the roadway is a thing of the past. Information and technology revolution can be utilized for searching a good job and a good market too. Anyone can be benefited simultaneously for becoming a successful entrepreneur.
In a tight job market with fierce competition for open positions, workers need to be proactive in their employment search. From the outset they need to know what kind of job they're looking for and ideally what companies they want to target.
If you're addicted by Face book and have no clue what Twitter is, you could be missing vital tools in your quest for employment.With this background this chapter will orient student primarily how to deal with local then global job search sites like: JobsBD, Prothomalo Jobs, BDJobShop, Jobstreet.com,Bdjobs etc from local and Career Builder, Coolworks, LinkedIn, Linkup, us.jobs, indeed from international.
Number of effective business plan and history of successful personnel will be discussed in this chapter for changing typical mind set regarding career.
Mode of class conduction:
Presentation from audio visual documentary on selected national and international celebrities, business plan, interaction, web browsing and Practice.